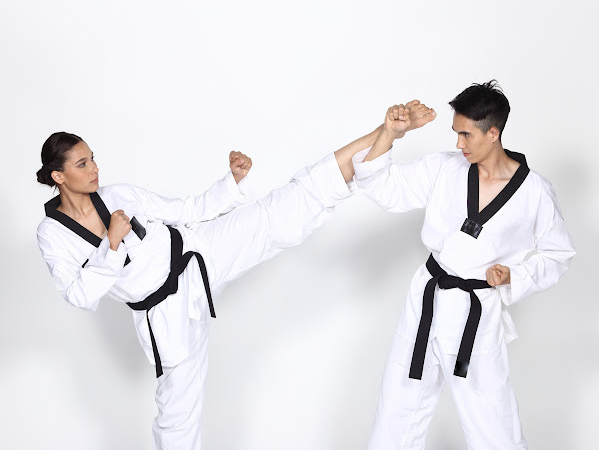 Since opening our first school in 1994, we have expanded to three locations. Cheddar, Portishead and Burnham-on-Sea, providing world-class tuition, highly experienced coaches and an invaluable community to members from all over the South West. We offer safe and friendly Tae Kwon-Do classes for teens, adults and children.
Our classes cater to recreational and competitive students with various training goals, whether it is to meet new people, learn self-defence skills, prepare for competition, or be active and have fun. Our emphasis is on creating a positive learning environment where everyone can leave the training hall happy, fit, connected, informed and inspired.
When you join Holistic Tae Kwon-Do, you'll be welcomed with open arms and instantly feel the warmth and camaraderie of our community. You'll make new friends and form a lasting relationship with your instructors and mentors for a genuinely enriching and life-changing training experience unlike anything else you have tried!
With in-depth and comprehensive coaching, you will receive the guidance you need to keep improving throughout your journey, whatever your goals.
Upcoming Events
The Campus | Highlands Lane, Weston-Super-Mare, North Somerset, BS24 7DX
St Andrew's Church Hall | St Andrew's Church Hall, 12 Manor Road, Burnham-on-Sea, TA8 2AS
Hutton Moor Leisure Centre | Hutton Moor Rd, Weston-super-Mare BS22 8LY, UK
No event found!
Class Timetable
Monday
Tuesday
Wednesday
Thursday
Friday
Saturday
Change Happens Here.
Start Your Tae Kwon-Do Journey Today!
Training in Tae Kwon-Do is very different to other fitness activities and is a life-changing journey for most people. The care, consideration and energy we bring to each class not only creates a safe and positive training environment but builds strong and lasting friendships between members in the process.
About Us
Welcome to Holistic Tae Kwon-Do! We offer classes for both adults and children. New students may register any time during the month.
Class Times
Monday – Friday: 6pm – 8pm
Saturday: 10am – 12pm
Contacts
Holistic Tae Kwon-Do HQ
9 Allandale Road, Burnham-on-Sea, Somerset, TA8 2HG
Email: jane@holistictkd.co.uk
Telephone: 07767 668303